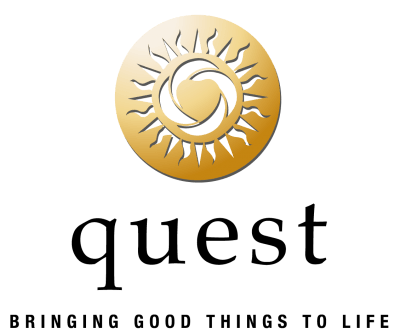 Client:
Max von Bredow(D)
Strategy:
Peter Barratt-Jones (Rethinker.co)
Creative direction:
Jan van Buul
Illustration:
Herbert Klee (D)
Photography:
Peter Weber (D)
Web development
CARE
Production:
Rethinking Group
The challenge: integrating core values into daily business
What are the values you hold on to no matter what? And have you ever thought about the impact of those core values on the success of your business? People sharing your beliefs are, often unconsciously, attracted to you. All the more important to define the values that are key to your business. And, once you have defined them, make them an integral part of everything you do. We helped the Quest Group walk their talk with their latest project "Mein Haus am Klosteranger".
Our strategy: bringing good things to life
Revitalising buildings and areas is what Quest does. Not with the goal to simply redo these buildings or areas, but with the idea to create new, sustainable purposes of use, while preserving the historical value at the same time. Truly "bringing good things to life".
This vision is supported by several principles. Principles that guided the creation of the Klosteranger project and the supporting communication. One of the Quest beliefs is, that their projects should help create communities. We called this belief "Gute Nachbarn". Putting this into practice, the Klosteranger project offers 6 different types of residences and a range of public spaces, all created to bring neighbours together and enable them to help and support each other. In order to live up to the principle "Nachhaltige Energieversorgung", all houses of the Klosteranger project were connected to a local wood chip power station. Energy from the region, for the region.
It is no surprise that the common thread running through everything Rethinking Group created for the Klosteranger project, is Quests' core values too. Whether it is the brochure, the preliminary announcement of the project, the website, or the mood videos, it is all about "bringing good things to life" and the underlying principles that support this vision. It is this kind of consistency, the trustworthiness it conveys, that will help Quest attract the people that share their beliefs. People that will help bring the Quest dream to life.
Ready to walk your talk? Talk to us!