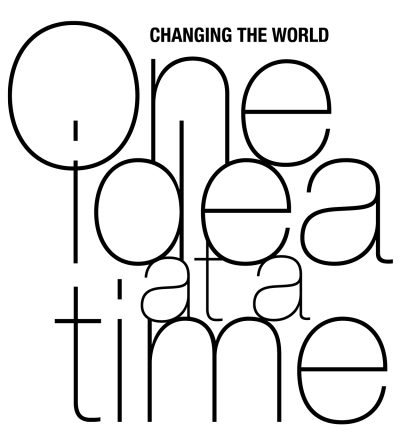 Ideas Sharing Communication
One idea at a time is a collection of stories and people. People who have the ideas and the power to change the world. Captains of industry, politicians, artists and sport stars. Ambags Advocaten, Judith Warringa Photography and Rethinking Group embrace great ideas to improve at least our own world and that of our friends, family and clients.
We like to invite you for this free event!
Friday 23 May, 2014 at the Van Abbemuseum in Eindhoven.
16h00 – Welcome
16h30 – 18h15 Talks
18h30 – 22h30 Walking dinner party with DJ and surprise act!
If you are interested, please send an email to sabine@rethinkinggroup.nl and we'd be happy to welcome you.
But don't wait too long. We need to inform the cook!
The speakers
Nalden, co founder WeTransfer
Nalden is a self-made entrepreneur who started 'playing around' with technology and the internet when he was 13-years old. He loves to awaken possibilities in other people. He managed to built a reputation with his blog Nalden.net and his first start-up WeTransfer.
Michiel van der Kley, future designer
Project Egg, one of the largest 3D-printing co-creating projects to date. Printing 4760 unique stones entails some 40,000 hours of printing = 1666 days = 4.5 years of printing. With only a few months Michiel van der Kley wants to make the project happen. It can only be done as a collaborative effort.
Edzo Doeve – CEO Dela
Why wait until it is too late? Drawing on its insights from being in the funeral-insurance business, Dela knew that a huge regret among the bereaved is often not spending time and talking more with a loved one. That led to the campaign 'Why wait until it's too late? Say something wonderful today.' Edzo Doeve's idea about life and death is that they belong together.
Leo van Doorne – Innovalens
Innovalens has developed a unique and proprietary inline moulding production technology for the manufacturing of high quality intraocular lenses with 70% less material waste. Innovalens was founded in 2009 by Leo van Doorne, a serial entrepreneur.
More info on the project see www.oneidea.nl
The book 'One idea at a time' will be available from 23 May.