Creating huge added value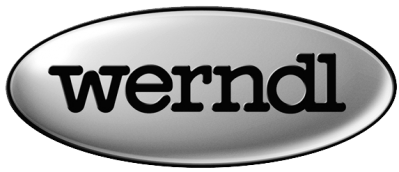 Office furniture Since 1984
Sold for €175 million to Steelcase
Klaus Werndl was ambitious and wanted to take his office furniture company to the no.1 spot in Germany. Using the simple idea – strategy is about being different – we developed two themes: for the factory, the Spirit of Innovation and for the market – Feel at Home at the Office. This gave us the strategy architecture for all future actions. This energized strategic the company, the market as well as giving focus for everything we did. For more than a decade Werndl outperformed the industry average consistently by wide margins.

Move away from the what? to the why?
This has long been the secret of the world-class brands, such as Apple (Think different), BMW (the joy of motoring). You need to invest in the look and feel. This we build into the success of Werndl by carefully controlling all visual and textual assets. So that everyone has the same experience when they touched the brand. Continually delight and surprise your market and friends.
Result: Werndl was sold for 175 million euro to Steelcase.

How we did it. To outperform the market. We made some decisions
Office furniture was fashion.
We had to be driven by customer needs. We were in the business of 'business'. The factory had to go. Replaced by product innovation and superior marketing. We had a competitive advantage in our green field site. (The competition were older and in inner city sites.) Move from transactions to relationships. (Doing business with friends)
Move to Fast Track assembly.
Working with a 'Round Table' of world-class suppliers. This pushed the unit price down and gave us speed to market, as well as delivering up-to-the-minute products. A world class team.
Superior Marketing. Become a LoveMark. Doing business with friends.
Building the friends network. Viva Club. Unleashing the power of our people. Taking leadership in the market and adding huge value with our creative communications. Our core strategy. Feel at Home at the Office. Later, as the competition started to copy us we moved the game to Rethinking the Office.